With the summer days soon coming to an end, it's time to finish soaking up some sun with a little peekaboo effect to your clothing. Cut-outs have been a big trend this season, so why not finish it off with some shoulder slits and shape cut outs? So as school starts take out your scissors and snip, snip!
This paper snowflake blue dress is perfect for a summer into fall transition and a night out.I love the royal blue color and the cut outs on the sleeve of the dress, around the neckline and at the bottom of the dress. The geometric peekaboo designs are fabulous. You can find this dress at Lulu's.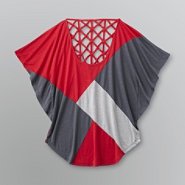 This Bongo colorblock shirt with a lattice design is sure to stand out in a crowd. Lately I've really been interested in clothing that don't have the regular horizontal and vertical design. I've been looking at interesting diagonal designs. You would know if you saw my polka dot and stripes entry and saw my fabulous find from Brooklyn Industries. You get this fabulous find from Kmart.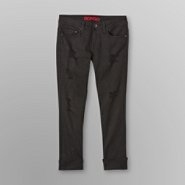 Ripped denim capris are sure to help you show some skin before the fall hits us. Distressed/ ripped denim will be a big trend this fall (especially denim). I love the way it looks especially if you have color jeans. I have an army camoflauge verison of this.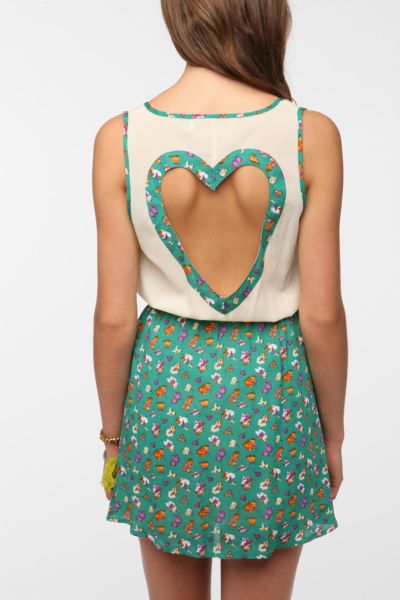 This reverse heart back cut out dress is my favorite. For those of you who may not know I am an extreme bargain hunter. This dress is from Urban Outfitters which is an expensive store, but I found this dress for $20. I love the pattern and heart cut out. This dress comes in different patterns and colors.
This is a Hearts and Bows stud shoulder t-shirt from asos.com. For any who is familiar with this brand you would know that they are about vintage style pieces and creating a cool, street-style grunge girl look. So if you're into this style this would be a perfect classic look for you where you don't have to show too much skin.
I don't know about you dolls, but I definitely plan to soak in the sun before, it gets replaced by a chilly wind.
Fashionably yours, Amira J